Dan was excellent, energetic, and very knowledgeable. Thanks.
Very helpful and thorough/Great hands on experience.
Great speaker, very easy to understand, fun and informative
---
Instructor: Louis
Class was fun and interactive, thank you!
He is an excellent teacher, love the way he taught us CPR!
Instructor was very informative and engaging as a group, we were able to learn at the same time enjoy the information that was given, I highly recommend
---

Extremely educational, answered all my questions in ways that were understandable and helpful.
The best! Carol was informative and interesting. I would highly recommend her.
Hands on interaction was really terrific. Thanks!
---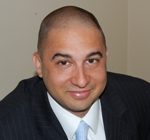 Erik was enthusiastic and engaging. Good information/enjoyable course.
Clear and concise.
Very comprehensive.  I enjoyed class.
---
Instructor: Billy
Excellent, thanks for going over emergency kit.
Very informative, made class interesting.
Well spoken and knowledgeable of all aspects of procedures.
---

Brad was very thorough, informative, and funny.
Excellent trainer.
Very clear in explaining and demonstrating techniques.